Leadership development programs
Below please find a short introduction in English about the Leadership Development Programs offered by Protea Leadership. Contact us for more information, you find contact information at the bottom of this page. We look forward to hearing from you!
Results of the individual LEADERSHIP DEVELOPMENT PROGRAM
The goal of Protea's program is to change behavior and strengthen important areas such as self-knowledge, efficiency, communication skills and strategic thinking. The program is based on goal setting to bring about great results.
The program consists of three parts; education on leadership presenting theories and models that we know work well in practice; coaching that will help the participant frame important questions and find the answers, that will hone the strengths and help transform weaknesses; mentoring that will introduce new perspectives and propose new ways of doing things. The coach will nudge, confront and elevate the participant in order to bring out the best possible leader.
Our clients say.
"I have taken major steps in my career and I am now a member of the Group Executive Team of a major Swedish bank."

"Working with Protea Leadership has given me the strength and determination needed to step in as the new CEO of the company."

"Thanks to Protea Leadership I have created a framework for goals and results that help me to develop the organization in a sustainable way."
Components of an individual program
This is an individual program often consists of ten in-person meetings of 1hr. 15 min. with an experienced leadership development coach. The meetings take place every three to four weeks, normally at the participant's office. The meetings are booked in a way that will suit the participant with regard to other engagements.
Between the meeting the participant will work with the program material (both printed and audio MP3) that presents facts (on leadership, communication skills, personal development, motivation, work/life balance and much more) and practical application answering questions and doing related exercises that connect theory and practical experience. Through the use of this material we can guarantee a high level of knowledge. The participant also has the possibility to raise different topics that are challenging at work.
Every program is individualized and targeted at the areas that are most important for this unique person to strengthen and develop. The adaption is made when choosing what theoretical material to use and also by how we use the time in each meeting.
The program is based on well-established methods for setting and achieving goals. The goals are both long term, what the individual wants to achieve by the end of the entire program and as well as sprint goals between every meeting that are down to earth and concise.
The goals cover three areas:
• How to develop my department's performance
• What I want to improve as a leader
• Personal goals
Goals are followed up during every meeting and then new sprint goals for the next step are set. There is also an evaluation after five meetings and a final evaluation at the end. These two evaluations are shared with the participant's manager. All other communication during meetings remains confidential.
At the start it is also valuable to get input from the participant's manager on goals for the entire company and unit and specific feedback for the participant.
From start to finish this program lasts about one year. To change habits and attitudes and to build knowledge and experience takes time. During this year a lot of different events will take place that will feed the development process. The leadership coach will support the insights and changes that will benefit not only the participant but also the entire company.
Below are examples of different goals.
Organizational goals. Creating a more efficient process for recruitment, developing a model for financial control, strengthening the level of participation from coworkers, opening two new offices, increasing sales by 50%, developing three new services where we are market leaders.
Leadership goals. Improved listening skills, improved negotiation skills, improved ability to delegate and motivate coworkers, improved skills in performing Personal Development (PD) meetings with coworkers, improved ability to give both positive and corrective feedback, improved skill in setting relevant goals for coworkers.
Personal goals. These goals often focus on improved self-knowledge. The better I know myself the easier it will be to feel good about myself, interact with and understand other people. This is fundamental to motivational leadership. Typical patterns that we work with are judging myself or others too quickly, avoiding or seeking conflicts, taking responsibility for things that are not within my area, taking negative remarks personally, procrastination. Personal goals aiming at improving work life balance can also be included.
leadership training in groups
Protea also offers training in groups. These programs are always adapted to the needs of each client. Contact us for more information.
Contact our leaderSHIP coaches
---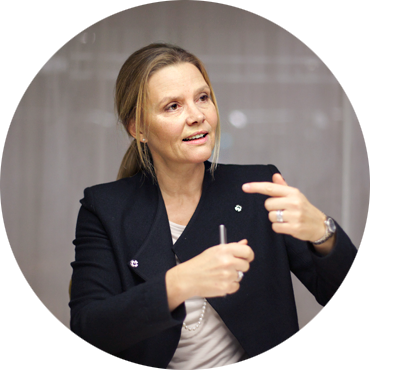 Mona Brenkle Gejer
+46 (0)73 633 24 40
---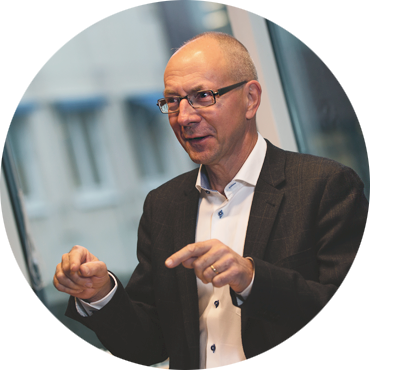 Erik Waesterberg
+46 (0)70 268 56 00
---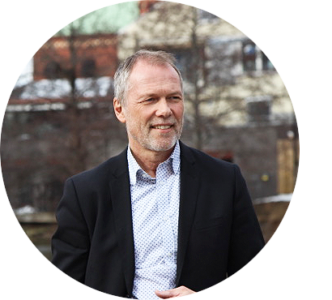 jan lauritzen
+46 (0)70 915 42 20
---